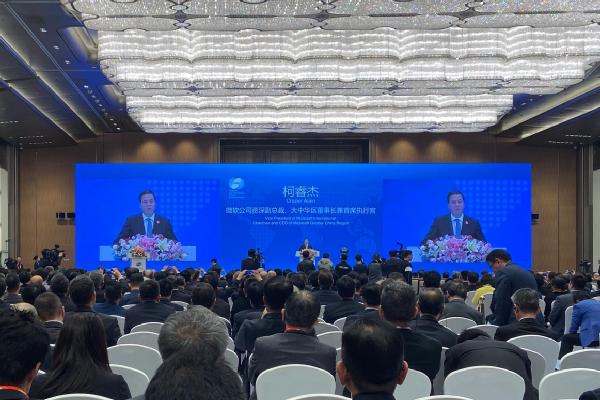 In the opening ceremony of Qingdao Multinationals Summit on October 19, the corporate vice president, chairman and chief executive officer of Microsoft Greater China Region (GCR), Alain Crozier pointed out on his speech, "China has become a significant force of innovation so Microsoft hopes to achieve mutually beneficial cooperation with the Chinese government and enterprises on more projects. This Summit is a fantastic platform for all of us to meet, to learn and to explore opportunities together, and together transform China's economy and transform the world. "
He said that Microsoft is a traditional multinational company in many respects, with a history in China going back more than 25 years. Today, they have more than 17,000 partners of local Chinese enterprises. Apart from the astonishing development pace, nowadays, China has become a source of innovation that, together, Microsoft is bringing to the world. Increasingly, those partners are specializing in delivering solutions at scale for a dizzying array of business challenges, and many are native to cloud and leveraging AI.
At last, Alain Crozier claimed that there is so much more we are doing together in China. There is so much more Microsoft CAN do together with governments, Traditional MNCs and China MNCs all working toward mutual benefit.