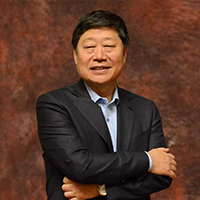 Haier Group Corporation

Chairman of the Board, CEO
Zhang is the founder of the "Ren Dan He Yi Management" model. He is also one of the world's top 50 management thinkers. Zhang is a world renowned entrepreneur, the founder of Haier Group, and now serves as the chairman of board of directors and CEO of Haier Group.
After more than 30 years of pioneering and innovative work, Zhang led Haier Group through five changes in its development strategy. As a result, Haier Group grew from a small factory that was insolvent and on the verge of bankruptcy to a world-renowned brand of white goods. In 2018, Haier Group's global turnover reached 266.1 billion yuan, up 10% year-on-year, and global profits and taxes reached 33.1 billion yuan, up 10% year-on-year. In 2018, Haier Group realized an annual ecological income of 15.1 billion yuan, up 75% year-on-year. Euromonitor International, the world's leading market research organization, released 2018 global survey data on large household appliances, showing that the data of Haier Group's large household appliances surpassed that of other brands for 10 consecutive years. In 2017, Haier Group was included in Fortune's list of "Most Admired Chinese Companies" for the 12th time. Zhang integrates the essence of traditional Chinese culture with modern western management thoughts, and the OEC management law of "Overall Every Control and Clear" is still widely used in enterprise management.