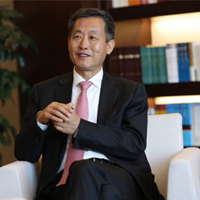 China Resources Group

General Manager
In March 2019, Wang Xiangming was appointed director and general manager of China Resources (group) co., LTD. The history of China Resources Group can be traced back to the establishment of "Lianhe Hang" in Hong Kong in 1938 and its name was changed to China Resources in 1948. In 1983, it was reorganized into China Resources (group) co., LTD.
Until 2018, China Resources Group has developed into one of the most powerful diversified holding enterprises in mainland China and Hong Kong, with total assets of RMB 14,394 billion and turnover of RMB 6,085 billion. China Resources Group is engaged in industries closely related to public life.